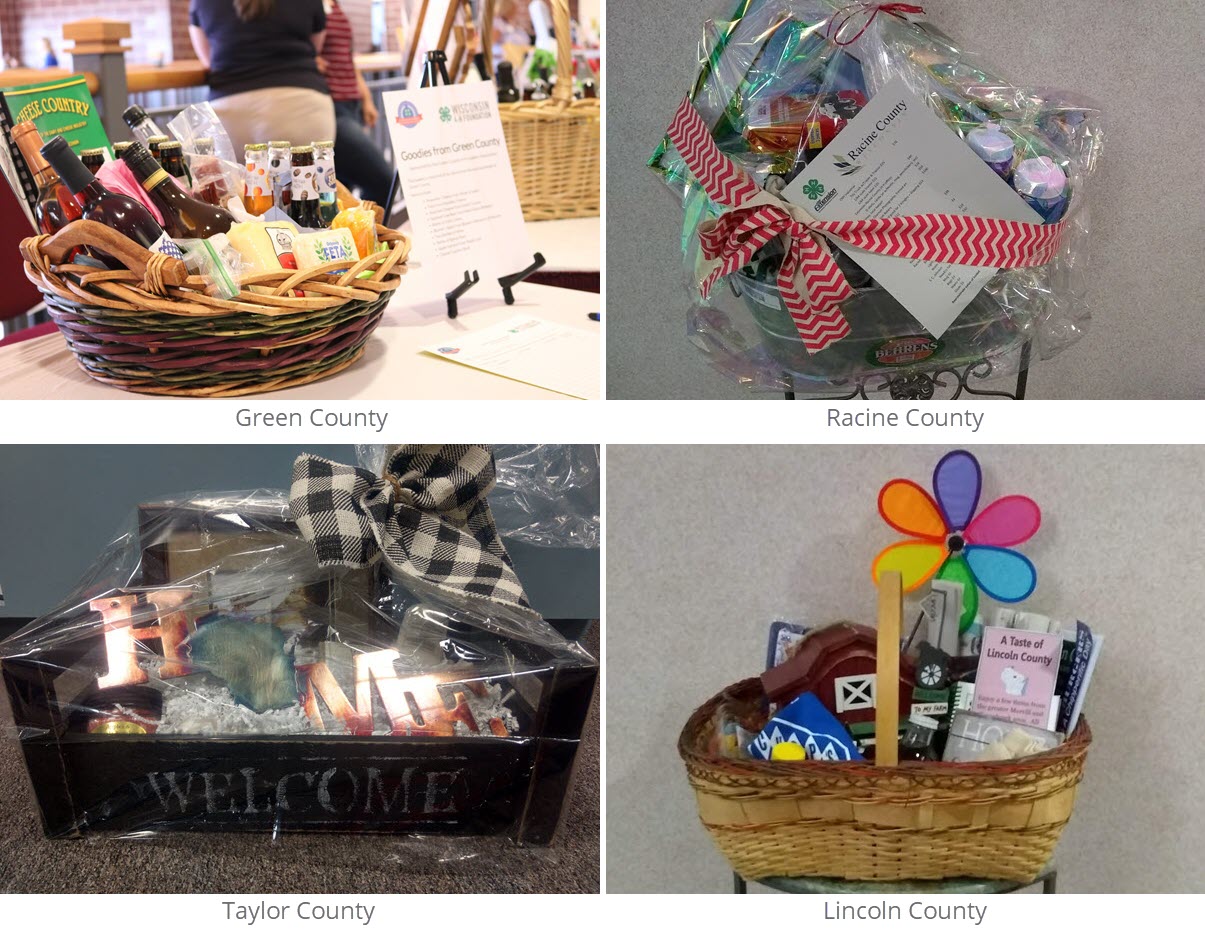 As part of the 2021 Governor's Blue Ribbon Meat Products Auction benefitting the Wisconsin 4-H Foundation we host a silent auction comprised of baskets created and donated by county 4-H leader's associations. The photos above represent baskets offered in 2019.
Basket value is suggested at a minimum of $100 and contains items unique to the participating counties.
The proceeds from the sale of every basket are split with the donating county on a 50/50 basis.