In a year when celebrations have been quieted and traditions paused, the 2020 Governor's Blue Ribbon Meat Products Auction benefiting the Wisconsin 4-H Foundation will not take place.
A note from the Foundation:
Dear Friends,
     Since last August the Board, Staff and Volunteers from the Wisconsin 4-H Foundation have been working hard to prepare for the 2020 Governor's Blue Ribbon Meat Products Auction. We placed many of those plans on hold in March, April and May until we had a better idea about how we would emerge from the COVID-19 pandemic.
     Right now, we would have been inviting you to the 2020 auction, asking for your support, recruiting volunteers to assist us and making final plans for our biggest and best auction ever. We were on the runway, but today it's clear that we will not be leaving the ground. There will be no Wisconsin State Fair or Meat Products Auction this year.
     Like everything during the past few months, this decision was complex and difficult. The State Fair is built on a vast network of vendors, artists, entertainers, competitors, amusement operators, sponsors, staff and others who always give their very best. And our event depends on the State Fair. Our volunteers, our meat processor partners and our auction participants are the three pillars of the auction, and almost all have been affected during the past three months. Some are doing okay, but many are facing difficult times.
     Likewise, it's a challenging time for our determined 4-H youth and the adults who work so closely with them. It's obvious that now, more than ever, Wisconsin 4-H Foundation support is needed.
     That's why making the decision to cancel the Meat Products Auction is so difficult. The auction provides nearly a third of the funding that will support Wisconsin 4-H in 2021. Without the auction, the Foundation will simply not have the same ability to support 4-H as we have in the past. Our support to 4-H provides vital funds used to help make 4-H happen across the state.
We will be working hard to come back bigger, better, stronger and smarter in 2021.
Living the Pledge,
Brenda Scheider, Executive Director
P.S. Please contact me if you would like to discuss your auction contribution
or if you have questions:
608.262.1597 | Brenda@Wis4HFoundation.org
***
You can make 4-H happen throughout Wisconsin!
While the 2020 Governor's Blue Ribbon Meat Products Auction has been cancelled, we are looking at other ways our auction participants can continue to support Wisconsin 4-H. Watch for a letter from us with details.
***
Our auction is nothing without the meat processors, buyers and sponsors.  We pride ourselves on celebrating all of you not just at the event, but throughout the year. We know that you love 4-H, just like we do.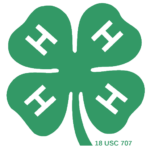 Click the "Make a Gift Today" button above to make a contribution.
As always, let us know if you have any questions.
---
Highlights from Last Year's Auction: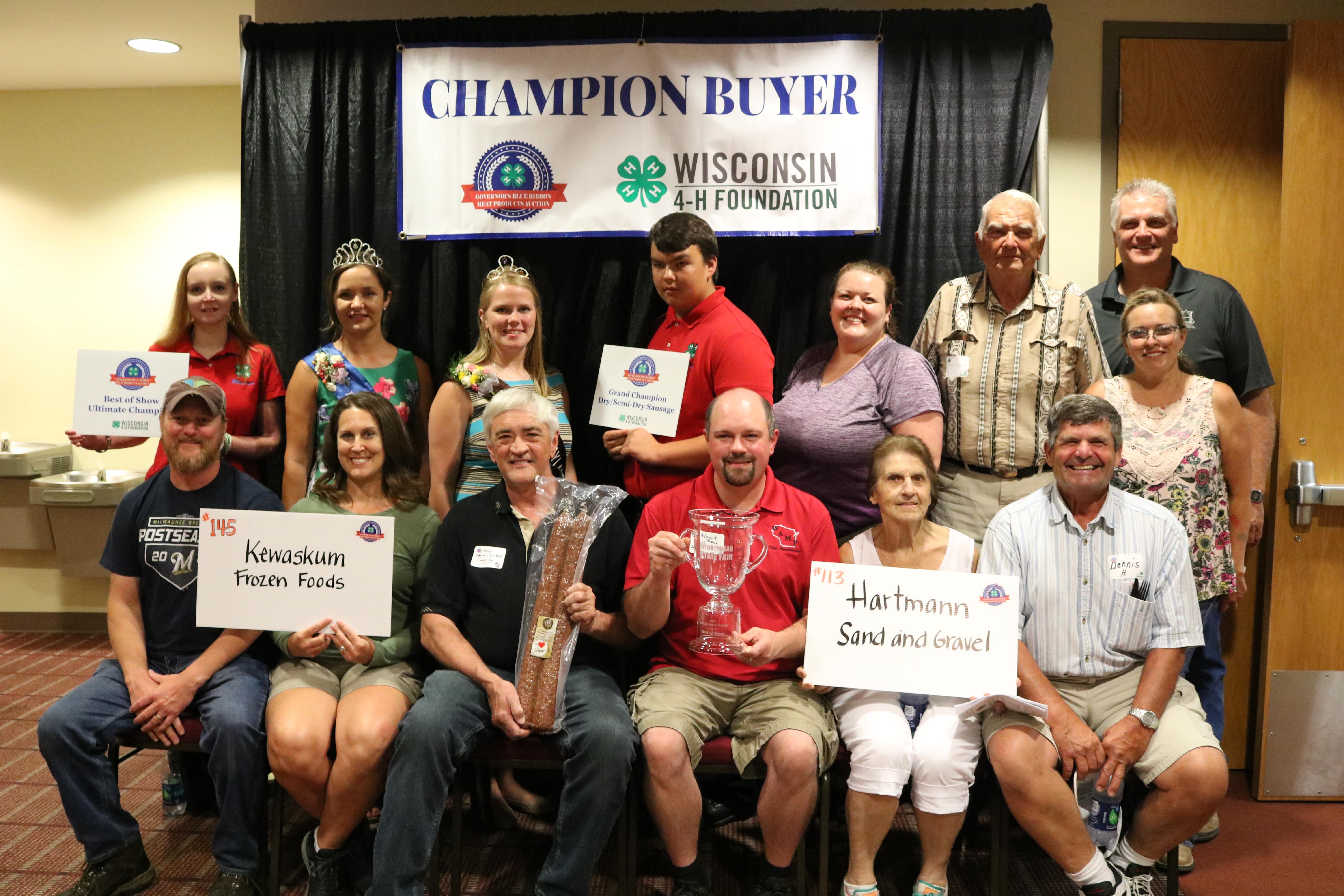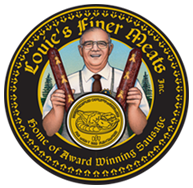 ---
This event takes place in partnership with the Wisconsin Association of Meat Processors, and the Wisconsin State Fair. Thank you.
Like us on Facebook and follow us on Twitter. 
---
THANK YOU to our 2020 Sponsors

---
THANK YOU to our 2019 Sponsors
2019 Catering by:

---
Thank you to the judges:
L to R:  Terry Timm, Ed Reiser, Tim Lorang, Megan McGough, Mark Schafer, Marty Wimmer.
---
Affinity Partner Program
Thank you to 2019's Affinity Partners!
Please patronize these supporters of Wisconsin 4-H. Look for the 4-H clover in their window: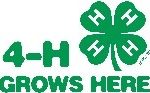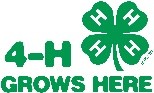 Akarim African Enterprise
The Big Cheese Sweets & Treats
Butcher Boys/F & W Concessions

Derynda's Dairylane/Adelines Corn
Fried Fruit & Fried Olives/Tempting Foods
Green Goat Apothecary
Helmut's Strudel
Island Noodles
The Pork Schoppe/Wisconsin Pork Association
Prairie Farms Dairy
Saz's Miller High Life Pavilion/Saz's BBQ
Super Dog/Groscurth Equipment, Inc.
Ultimate Confections
Wisconsin Wool Works!/Wisconsin Sheep Breeders Co-op
—
Vendors & Retailers have the opportunity to help support 4-H Youth by joining our 4-H Foundation Affinity Partner Program.  Retailers & Wisconsin State Fair Vendors donate a portion of their sales on the Tuesday of the Governor's Blue Ribbon Meat Products Auction event or choose to donate a specific dollar amount. This awareness encourages consumers & fair-goers to patronize our Affinity Partners.  Please contact us for more details on this special vendor and retail outlet program.
---
See a photo you would like to have? Feel free to download yourself or request a digital copy by contacting Joanne@Wis4HFoundation.org
*Photo credits Leeah Luepke

---
The Wisconsin 4-H Foundation, based in Madison, WI, provides essential funding for 4-H programs throughout Wisconsin. By partnering with individuals, corporations and foundations, the Foundation supports more than 150,000 youth who take part in various 4-H leadership, developments, and community-building activities throughout the state. Learn more about the Wisconsin 4-H Foundation by visiting www.Wis4HFoundation.org.