Mark your calendars for this year's
Governor's Blue Ribbon Meat Products Auction
Tuesday, August 9, 2022
Exposition Center, Wisconsin State Fair Park
Bidders' Social starts at 5:00 p.m.
Tickets $100*

Special Thanks to:


---
We couldn't do it without the generosity of our partners:
---
Affinity Partner Program
Look for the 4-H Grows Here sign at participating vendors.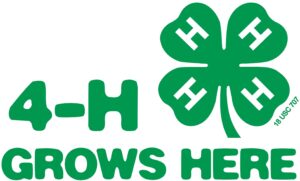 Vendors & Retailers have the opportunity to help support 4-H Youth by joining our Wisconsin 4-H Foundation Affinity Partner Program.  Retailers & Wisconsin State Fair Vendors donate a portion of their sales on the Tuesday of the Governor's Blue Ribbon Meat Products Auction event or choose to donate a specific dollar amount. This awareness encourages consumers & fair-goers to patronize our Affinity Partners. Please contact us for more details on this special vendor and retail outlet program.
---
*Tickets can be purchased online by clicking the "Make a Gift Today" button above (or CLICK HERE):  Choose Meat Products Auction, and please include the number of tickets you'll need in the Recognition field ("# of tickets").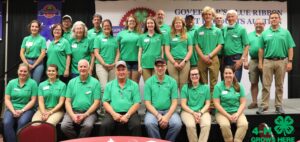 The Wisconsin 4-H Foundation, based in Madison, WI, provides essential funding for 4-H programs throughout Wisconsin. By partnering with individuals, corporations and foundations, the Foundation supports more than 150,000 youth who take part in various 4-H leadership, developments, and community-building activities throughout the state. Learn more about the Wisconsin 4-H Foundation by visiting www.Wis4HFoundation.org.
---
2021 MPA Photos*
Many more photos are available for you to see and download at:
https://drive.google.com/drive/folders/14KrTeEgkxMw2ZM-D7Y3rgy88V-nY9jMH?usp=sharing
Request a digital copy by contacting Joanne@Wis4HFoundation.org
*Photo credits Leeah Luepke

---