State Fair is on!
Join us for the 
2021 Governor's Blue Ribbon Meat Products Auction
Tuesday, August 10, 2021
5:00 pm     Bidders' Social
6:00 pm     Program Hosted by Pam Jahnke
6:30 pm     Auction Hosted by Ben Brancel and featuring Auctioneer Bob Johnson
Tickets:  $100
You can purchase tickets: 
Online:  click HERE, and choose "Donate to: Meat Products Auction,"
or contact the Foundation at 608.262.1597 or info@Wis4HFoundation.org
One ticket per person is required to enter.
---
A note from the Foundation:
Dear Friend,
We missed seeing you at the Wisconsin State Fair for the 2020 Governor's Blue Ribbon Meat Products Auction benefitting the Wisconsin 4-H Foundation, presented by UW Provision Company. We are excited to see you all again!
Don't forget, we have other ways our auction participants can continue to support Wisconsin 4-H.  We pride ourselves on celebrating your support not just at the event, but throughout the year.
We know that you love 4-H, just like we do.  So together we will find ways that you can still support our 4-H youth.  We welcome the opportunity to discuss options that best fit your needs. Below is more information about being a sponsor, bidder or combine bidder.
Click Here for 2021 MPA-Sponsor Information ($5,000+)
Click Here for 2021 MPA-Bidder Information
Click Here for 2021 MPA-Combine Information ($100-$1,000)
We appreciate your commitment to our youth.
Sincerely, Brenda Scheider, Executive Director
P.S. Please contact me if you would like to discuss your auction contribution or if you have questions:
608.262.1597 | Brenda@Wis4HFoundation.org
---
THANK YOU to our 2021 Supporters!
Presenting Sponsor

---
Champion Buyers

---
Special Thanks to:



---
We couldn't do it without the generosity of our partners:
---
Affinity Partner Program
Look for the 4-H Grows Here sign at participating vendors.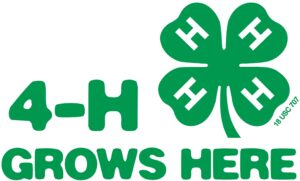 Vendors & Retailers have the opportunity to help support 4-H Youth by joining our Wisconsin 4-H Foundation Affinity Partner Program.  Retailers & Wisconsin State Fair Vendors donate a portion of their sales on the Tuesday of the Governor's Blue Ribbon Meat Products Auction event or choose to donate a specific dollar amount. This awareness encourages consumers & fair-goers to patronize our Affinity Partners. Please contact us for more details on this special vendor and retail outlet program.
2021 Affinity Partners
Emma's Cookie Kitchen
Fried Fruit & Fried Olives
Prairie Farms Dairy
Saz's 
---
Thank you to this year's contest judges:
---
2019 MPA Photos*
See a photo you would like to have? Feel free to download yourself or request a digital copy by contacting Joanne@Wis4HFoundation.org
*Photo credits Leeah Luepke

---
The Wisconsin 4-H Foundation, based in Madison, WI, provides essential funding for 4-H programs throughout Wisconsin. By partnering with individuals, corporations and foundations, the Foundation supports more than 150,000 youth who take part in various 4-H leadership, developments, and community-building activities throughout the state. Learn more about the Wisconsin 4-H Foundation by visiting www.Wis4HFoundation.org.