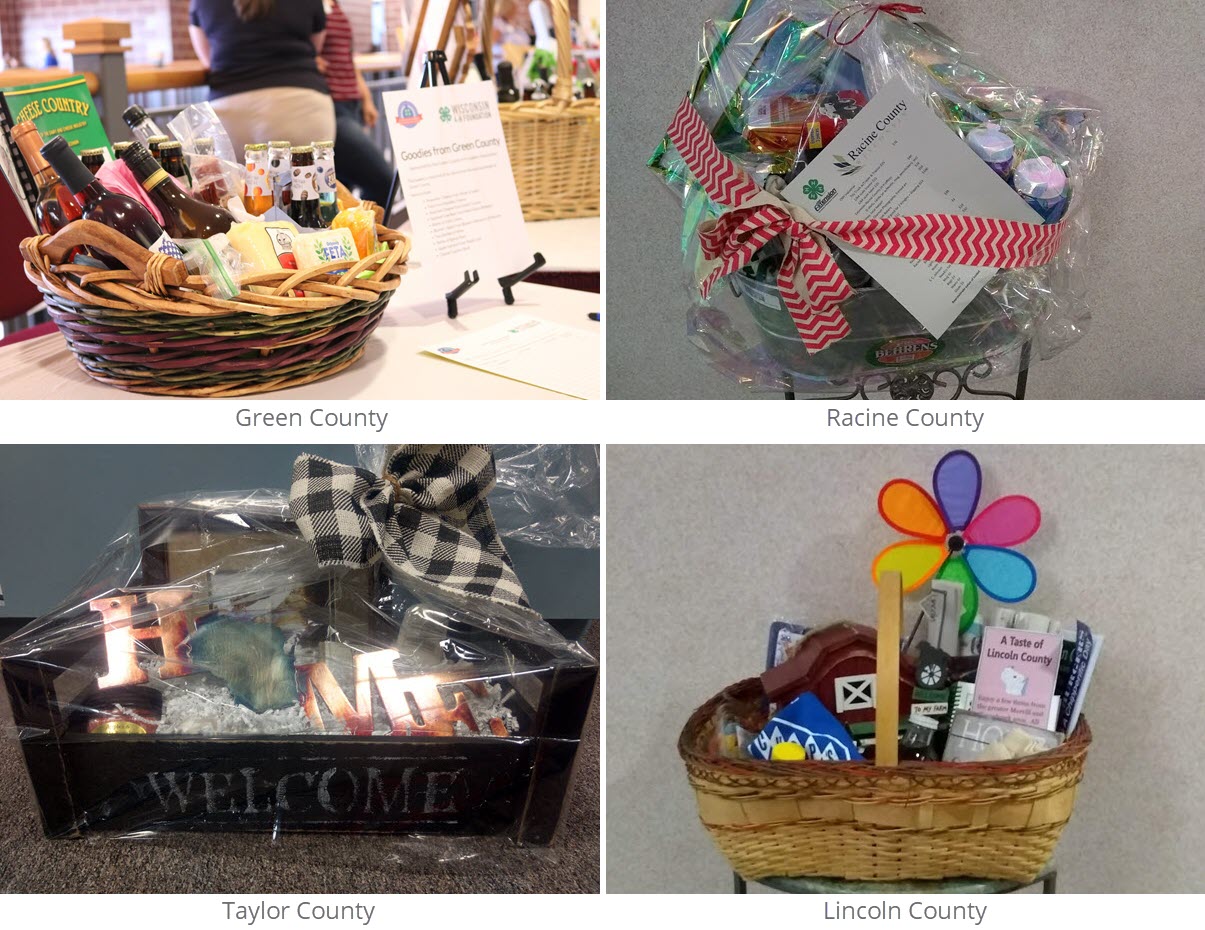 The Wisconsin 4-H Foundation asked county leaders associations and junior associations to create a gift basket of items that are representative of the county.
The containers did not need to be a basket, but could be anything that fits with the theme of the contribution. There are no size or value maximums.
Each basket included a list of contents and a brief description of the basket (including the name of the group making the donation).
These baskets were used in silent auctions at the:
Governor's Blue Ribbon Meat Products Auction benefiting the Wisconsin 4-H Foundation in August at the Wisconsin State Fair
Celebrate the Arts event in October that benefits Wisconsin 4-H arts and communications programs
Baskets have a minimum value of $100, but may contain any item or items that are unique or associated with the county.
The proceeds from the sale of every basket are split with the donating county on a 50/50 basis.