As part of our ongoing partnership, the Wisconsin 4-H Foundation is always looking for ways to assist and promote our meat processors. With support from the Wisconsin Beef Council we are excited to provide a new social media tool kit tailored to meet WAMP member needs.
This tool kit will features graphics, caption inspiration, free resources, as well as a set of best practices to create and expand your social media footprint.
We hope to provide additional materials throughout the coming year, with a special emphasis on seasonal promotion materials.


Wisconsin Meat Processor 4th of July Social Media Resources
July 2021
Post Inspiration and Resources
Grilling Guidelines – Click HERE for grilling guidelines
Wisconsin Beef Council YouTube Channel – View the recipe video playlist by clicking HERE
How to thaw ground beef – Click HERE for tips on thawing ground beef
Recipe Ideas – https://www.beeftips.com/recipes
Would you like easy social media posts?  Easily share our recipes and other posts by following Wisconsin Beef Council on:
Facebook https://www.facebook.com/Wisconsinbeef or
Instagram https://www.instagram.com/wibeeftips/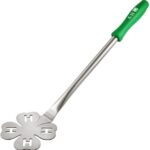 Social Media Tips, Tricks, and Best Practices
Facebook: one stop, social media shop
Facebook is the best platform to use for promoting your business. According to Pew Research Center, 77% of adults age 30-49 use Facebook. Pew also found that out of those who use Facebook, 70% use it daily and 50% use it multiple times per day. The next runner up is Instagram, having 48% of adults 30-49 using it. 
Think video
If you consider YouTube to be a social media platform, 81% of adults in this age range use that platform. Feel free to visit Wisconsin Beef Council YouTube Channel to find videos that would be relevant and interesting to your audience. 
Keep your captions short and specific, and your images interesting
Social media visitors tend to spend more time looking at a post if it has an encapsulating image or graphic, and a short caption, roughly around 40-80 characters. The faster you can deliver your message, the more effective it will be amongst other posts in your viewer's timeline.
Speaking of images, bring variety and use quality
Having an image along with a text post is a great way to bring in your audience. Try to avoid posting blurry images, and refrain from using the same image twice. Don't have a collection of images to use? Set up a time to take some photos of your business, whether you hire a professional or capture some photos with your smartphone. 
Encourage engagement from your audience
Posting on social media can be much more rewarding when it becomes a conversation and exchange between you and your audience. Consider adding a 'call to action' at the end of your captions of "visit our website" or "comment below your favorite beef cut". 
Looking for more up to date best practices? Here are some additional resources:
https://sproutsocial.com/insights/facebook-best-practices/
https://sproutsocial.com/insights/social-media-character-counter/
https://blog.hootsuite.com/epic-guide-creating-social-media-visuals/
https://later.com/blog/video-on-social-media/

Looking for more information or resources? Please contact Angie Horkan, Director of Marketing at Wisconsin Beef Council at amh@beeftips.com or 608-833-9941

Photo Gallery:  
Available graphics for use on your social media pages are in the photo gallery below. Be sure to tag @wisconsinbeef on Facebook or @wibeeftips on Instagram when posting these graphics.