2021 scholarship application period is closed.  
Check back in December for next year's opportunity. This year's winners will be posted in May.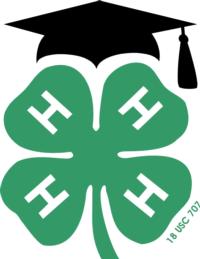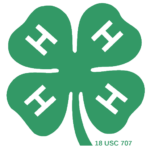 Opportunity
The Wisconsin 4-H Foundation will award more than $15,000 in scholarships to outstanding Wisconsin 4-H members and alumni pursuing higher education in 2021.  Wisconsin 4-H Foundation scholarships are awarded to students based on demonstrated personal growth through 4-H, development and leadership in 4-H, academic performance and future educational goals.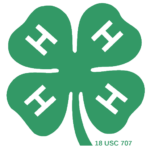 Selection Process
A panel of experienced youth educators will screen the applications and select finalists.  Applications chosen as finalists will be screened by a second panel comprised of 4-H and youth development experts.  The finalist applications will be ranked.  The 4-H Foundation will assign available scholarships to the top-ranking applications based on scholarship criteria (example: scholarships are available for specific geographical areas and project areas).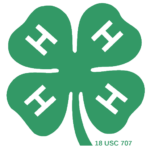 Notification
Applicants who are awarded scholarships will be notified by postal letter and email in May.  This letter will include information about how to access the scholarship.  Scholarship awardees are required to email a photo to the Wisconsin 4-H Foundation and send a thank-you note to the scholarship sponsor.  Scholarship recipients and portions of their application materials (including their photo) may be featured in Wisconsin 4-H Foundation materials.
Questions?  Call or email the Wisconsin 4-H Foundation:  608.262.1597 or info@Wis4HFoundation.org
 2020 Scholarship Recipients
Francis and Phyllis Conrad Memorial Scholarship (2 awarded)
Maggie Conlan of Balsam Lake, Polk County
Meghan Numrich of Neenah, Winnebago County
Oscar G. and Mary M. Woelfel  Memorial Scholarship (5 awarded)

Kevin Kitchen of Augusta, Eau Claire County
Anastasia Poull of Port Washington, Ozaukee County
Tyler Schroepfer of Birnamwood, Langlade County
Cayley Vande Berg of Eldorado, Fond du Lac County
Lily Wagner of Westfield, Marquette  County
T. L. Bewick Scholarship (5 awarded)
Theadora Collins of Arlington, Columbia County
Alec Edstrom of Union Grove, Racine County
MacKenzie Korent of Hudson, St. Croix County
Emma Peterson of Phillips, Price County
Libby Willkomm of West Bend, Washington County
Harold and Irene Hendrickson Memorial Scholarship (2 awarded)
Alyssa Frisch of Portage, Columbia County
Micah Stege of Hartford, Washington County
Elizabeth Salter-Eby Memorial Scholarship (1 awarded)
Nina Wood of Theresa, Washington County
Culver's 4-H Scholarship Award (2 awarded)
Andrew Beine of Campbellsport, Washington County
Joelle Heller of Waukesha, Waukesha County
Betty Krueger Memorial Scholarship (1 awarded)
Seth Morse of Sheboygan Falls, Sheboygan County