Wisconsin's youth are today's greatest resource and tomorrow's future leaders. Won't you be one to champion for our 4-H youth and provide opportunities that empower them to lead for a lifetime?
4-H, the youth development program of UW-Extension, Cooperative Extension, is one of the largest and oldest statewide youth organizations in Wisconsin, offering a wide variety of programs in both urban and rural settings. From the 4-H activities in the city of Milwaukee to the 4-H clubs in Bayfield County, 4-H is making a positive impact on our young people throughout the state.
Additionally, 4-H produces good results. Research shows the 4-H kids are more apt to have good grades, to have good parental and peer relations, to be involved in community service and to go on for higher education.
Your support will help 4-H continue to make a positive difference in the lives of our young people. Your contribution will make a difference in the life of a young person today.

The Drama Company worked through the spring and summer with the goal of an online, public event that allowed youth to share their talents and celebrate their creativity.  People across the state shared the evening of art, leadership and resiliency.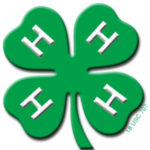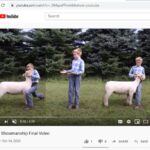 Through the clever use of technology and a little Wisconsin ingenuity, our 4-H youth turned their livestock projects into leadership projects.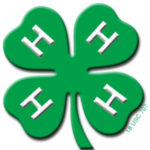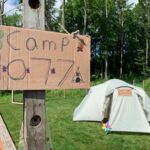 With Camp cancellations, our 4-H staff came to the rescue by creating Camp-In-A-Box.  This program allowed youth to have activities and experiences that mimicked camp programs … all without leaving their own backyard.
Donate
You are invited to become a partner in our future by supporting Wisconsin    4-H. Your gift to the Wisconsin 4-H Foundation will help continue to give youth opportunities to be their best. The Wisconsin 4-H Foundation is dedicated to providing essential funding for 4-H programs that teach young people the skills necessary to become responsible, productive citizens. Hands-on 4-H activities emphasize communication skills, self-confidence, sound decision-making practices, and community concern, all of which prepare today's youth to be our leaders tomorrow. Click here for our  Non-Discrimination Statement and Donor Bill of Rights.
You can donate securely online using the "Make a Gift Today" button located at the top of the page,
or mail your donation along with THIS FORM to:
Wisconsin 4-H Foundation
P.O. Box 78011
Milwaukee, WI 53278-0011
---